Do I Need YouTube For My Business?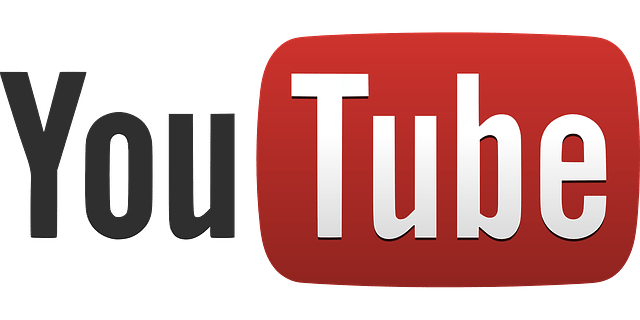 Aside from Facebook, LinkedIn and Twitter, you may not think about setting up any other social networks for your business. While it could be argued that you do in fact have most of your bases covered if you have a strong profile and presence on these three networks, YouTube is a "nice to have" which can be a very useful platform for hosting your multimedia content on, whilst acting as a social channel in its own right.
Introducing YouTube
Almost everybody who uses the internet on a regular basis will have heard of YouTube. Owned by Google, which naturally gives its videos a higher search ranking, YouTube is the world's most popular video platform with an average of 4 billion video plays worldwide each day. Regardless of the type of business that you are, there are a number of ways that YouTube could help you, from boosting brand awareness to hosting potentially viral content about your business. If Twitter is the network for discussion, Facebook is the network for the brand awareness and LinkedIn is the network for professionals, YouTube is the network for engaging through audio-visual content, being the platform of choice for musicians/artists and performers everywhere as well as amateur film-makers across the globe. With YouTube, you can build online communities based on people's interests, rather than by connecting with people that you already know in person.
If you are asking yourself "do I need YouTube for my business?", the answer very much depends on the nature of your company. Certain business types will lend themselves more to video content than others, so it is important to assess whether you have the resources to set up and maintain a YouTube account. If you do, and you think it will be an asset to your business, here is some helpful information about setting up the account, the pros and things to watch out for with YouTube.
Setting Up
Setting up a YouTube page is pretty simple. If you already have a Google+ Page you can link it in from this information. If you don't, then you should set one up (read more about Google+ in our next guide). Make sure that your profile photo and header photo are the correct dimensions. You can find the 2015 social image size guide for all major networks here. As with any social network, when using YouTube for business you need to set out clear objectives and know why you are using it. If you only plan on posting occasional videos, then you may not need it. However, if your business has a lot of products which could benefit from video content, for example software or product demonstrations or product unboxings, YouTube could be a valuable asset.
YouTube: The Pros
It acts as a centralised place for storing your multimedia content
There are millions of active daily users worldwide
As YouTube is owned by Google, it could improve your SEO significantly
You can add tags to your videos to make them more likely to be found when searching
You can link to your other social networks and your website from your channels
You can add video descriptions with links to products/other URLs
If your videos receive a lot of traffic, you can monetise them with ads to generate revenue
Video content is the most likely to go viral and spread like wildfire so it is good to have a handle on that
You can respond directly to comments on videos
It is easy to embed videos to your website and share across social media/email
You can organise your own and other's content into playlists
YouTube Channel Advice
As with all social networks, there is some work that needs to be done to make the page as a successful. Here are some things to watch out for:
Make sure that the content is engaging, informative and unique
Try to keep videos as short as possible to give them a higher chance of being watched til the end
You must regularly monitor comments as negative feedback left unanswered can be costly
Complete as much of your profile as possible
Unlike Twitter, which you should be posting on most days, YouTube is network which businesses post in less frequently, but don't go silent for too long!
Try to use the best equipment you can for making your video content – a poorly made video can do more damage than good
Give your videos relevant names that are likely to be searched terms
Time Investment
So how long should you dedicate to your YouTube business account?
Setting up: 30 mins. Quite a simple site to set up a profile on. It is worth creating playlists for your own content and curating other content which may be relevant to your target audience. This way, you can gain visibility without creating content yourself.
Posting: Once you have your video, uploading is pretty straightforward. Whilst the file is being uploaded, enter in all the relevant info and don't forget to share on your other social networks.
Daily management (replying to comments/posts) : As an when, but less often than other networks (Facebook, Twitter and LinkedIn).
Summary
YouTube is a network based on interests rather than people. As such, you can connect with a wide audience globally and locally with discoverable high quality content. This is not a "necessary" social network for a lot of businesses, but if you have the time/money to invest into this channel, it could well be worth it in the long run.