Do I Need LinkedIn For My Business?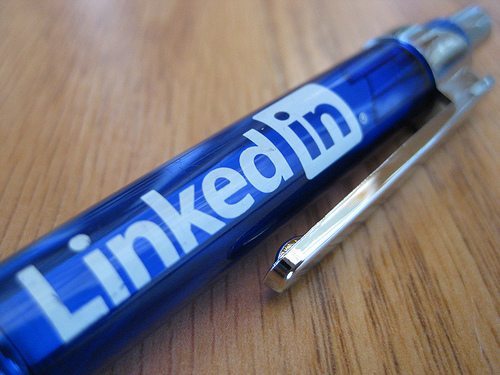 The next installment in the Digital Tactics Social Media Guides, following our introduction to social media and Facebook and a business guide to Twitter, is an examination of LinkedIn, the so-called "professional" social network, to see what value this can have for your business and help you decide "do I need LinkedIn for my business?"
Introducing LinkedIn
For those of you unfamiliar with LinkedIn, here is a very brief overview of the network. If you are already familiar with it, please feel free to skip to the next section.
Whilst long gone are the days when Facebook was seen as a plaything for teenagers and bored office workers and Twitter was just a Justin Beiber fan-club, LinkedIn is still seen as the place to be for professional, or aspiring professionals. For the average LinkedIn user, the platform acts as a form of online CV for individuals, showcasing your work history to invited connections/the general public (dependent on your privacy settings). This platform works particularly well for freelancers, as you can demonstrate a long career without overcrowding your physical CV. In addition to this basic function, LinkedIn has a number of features that are useful to both businesses and individuals including Connections, Endorsements, Groups, Advertising and Job Listings, which we will look at below.
Connections
The key to LinkedIn is connections. When you have over 500 connections, this is the highest number that will be displayed, so the real target to aim toward is the 500 mark. As with all major social networks, you can import connections from your email account or other social networks. Before connecting, it is important to set up your profile will as much information as possible, to give it "All-star" status. Include a full employment history and connect with previous colleagues, friends and you can even reach out to people who you don't know but have similar job roles or have connections in common – you should not however spam people with a sales pitch! Connections are shown as 1st, 2nd and 3rd level, showing the level of separation between you and the person.
On your business page, you do not have to worry about connecting with people, although users can follow you, in the same way that they would on YouTube. The business page acts primarily in the way that a Wikipedia article about your business would, providing a brief outline of your company, specialities, office location, website, size of the business and industry type. When building your company's presence on LinkedIn, it is better to do this through your personal pages, ensuring that your current employment details are up to date to include your present business, with a detailed description of what you do at the business/what your business does. Then, as you connect with people. they will see who your current employer is straight away, helping to spread the word about your company.
Endorsements
Put simply, if you as an individual look good, your business looks good. Whilst business pages cannot receive endorsements, your personal page can. As such, it is a good idea to be connected with past and present clients and ask them for testimonials and endorsements if they have been happy with your business. Testimonials and endorsements may not take the user very much time to write, but are worth their weight in gold when people are looking over your profile. They are also useful to have on your website and other social media channels, either in a dedicated section or a short quote format in the biography.
Groups
Another useful feature of LinkedIn is Groups. Again, your business page cannot join a group, but personal pages can join both closed (need approval from an admin) and open (free to join) groups. These should not be used for direct promotion of your business, particularly as you will be posting as yourself and not as your business, although once again your job title will come up in your post. Instead, you should engage within relevant groups, share information that you think may be of interest and comment on conversations to have a voice in the discussion. Depending on the industry which you work in, this may or may not be a good use of your time. If for example you work for a PR company, and you have just posted a blog post about how to get into PR, this may be relevant to certain audiences but not to others so be selective and tactful when posting in groups. It can be a great way to engage with potential clients, but just don't go in guns blazing.
Advertising on LinkedIn
LinkedIn advertising is a useful tool for targeting a very specific group of people. If your business has a narrow target audience, for example you are only looking to target people working in Digital Marketing in Brighton, then LinkedIn advertising can be a relatively inexpensive way to reach those people. The same as any other form of digital advertising, there are a set of criteria for your advert to help target the audience that you want, with the possibility of setting up multiple audiences for different ad campaigns, which can be used for increasing brand awareness, driving traffic to your website or simply trying to sell a service or a new business. You can pay per click or by a number of impressions, so you need to figure out what your main goal is for advertising and set up a campaign tailored to that. It is important to regularly monitor your adverts to see what is working and what isn't, so that you can change
Job Listings
Another useful feature of LinkedIn is the job listings. Whilst there are a number of job listings sites out there, LinkedIn has the advantage that the majority of its users are in the "professional" sector, either currently in work and looking for new opportunities or out of work and looking for a job. LinkedIn has become somewhat synonymous with "work network", particularly because the profiles read like CVs and the nature of the people using the network seems to be a business one. If you do choose to advertise a job vacancy through LinkedIn, be sure to check that your profile is complete, as it is likely that potential applicants will want to look more into the company that they may be working for.
Time Investment
So how long should you dedicate to your Twitter business account?
Setting up: 15 mins. The business page is very simple to complete so with the right info to hand, it shouldn't take more than a few minutes to set up. For your personal profile, this will probably take about 1-2 hours, in order to complete a full employment history and start connecting with the right people.
Posting: Posts from your page should be of a more professional standard than other more chatty social networks. It may be useful to set your website to automatically post updates on LinkedIn when you publish new content. As LinkedIn doesn't really use hashtags or linking to people/businesses as much as other networks, this should be fine.
Daily management (replying to comments/posts): As you don't have a wall as such, there is less to monitor. The page is more of a standalone page, although you may receive personal messages on LinkedIn so just make sure that you keep up to date with these.
Advertising: As with Facebook and Twitter, targeted advertising on LinkedIn is pretty straightforward. Check your audience and set your price and you're away. Check daily and change as necessary but you shouldn't encounter many difficulties when advertising on LinkedIn. Find out more here.
Summary
LinkedIn is a fantastic social network for professional networking, showboating your personal CV and building an online reputation for your business at the same time as promoting yourself through endorsements and testimonials. It has significantly less frills than other network, and requires a more formal tone of voice, but as with the other social networks, if used well it can be a great gateway for meeting new customers, businesses and employees. In our next guide, I will be looking at YouTube as a social network.
Photo by TheSeafarer