Massively Scalable Systems for Live Broadcast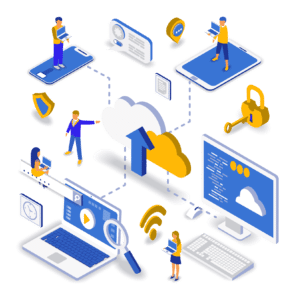 Having worked intimately with Endemol Shine UK for over 8 years, Digital Tactics has developed, consulted on and helped deliver numerous award winning online experiences that support live broadcast events in TV and other media (radio, social, streaming).
The technologies we have created, advise on, and support handle highly spiking traffic as a result of live or "appointment to view" events or common widely broadcast "call's to action" (CTA's) such as:
Vote Now!
Play Now!
Apply Now!
Watch Now!
As well as developing such solutions directly, Digital Tactics also works as an impartial consulting partner to agencies and other bodies needing to implement broadcast scale systems, providing architectural advice, sanity checking, and system verification services for a variety of similar needs.
While assuring scale-ability is key to the success of broadcast events, security of such platforms under stress is also vitally important and as part of our services in this area, we also provide a range of security review and assessment services, working hand in hand with dedicated security testing agencies to help ensure such systems not only perform under pressure, but are also safe.
Shows
Statistics
From 1000 to 750,000 visitors over 5 minute period on a single call to action
Estimated 80% cost savings using Cloud services compared to traditional hosting